Basketball Betting Advice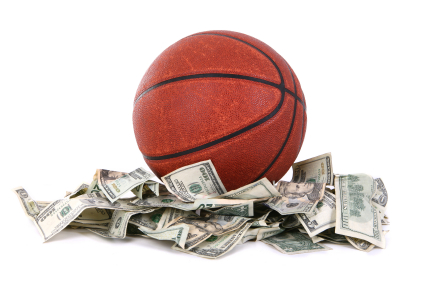 Our NBA and college basketball department has been headed by our own basketball guru and industry Wise guy, Mike Wise for the last eight years. Since his first year in charge, Mike has taken our team to whole new heights with his award winning and documented weekly basketball picks, each and every NBA or College Basketball Season. His Basketball betting advice is worth its weight in gold and is one of the most sought after pieces of information in the whole sports betting world.


Mike Wise made his name over the last twenty years by being the first picker to pick over 70% of documented winners for an entire NBA season. And he then repeated that feet again in 2007. Just to give you an idea of how mind boggling that 70% winners is, remember that most common bettors win only around 20% to 30% of their daily wagers. But we're not the common betting public… Mike Wise is a basketball sharp in a league of his own.
Combined, Mike Wise and Jon Price form the most dangerous tandem of professional sports handicappers that this country has ever seen. Both have made their names over the last two decades as providing unmatched documented success with daily winners in all four of the major American sports. Both are also very successful sports bettors in their own right. Particularly Mr. Price who has won the majority of his fortune not from selling picks, but from playing his own picks on a weekly basis. It's that kind of trust and belief in your product that drawls people to Jon. He's putting his own money at risk with yours on a daily basis. What more could you ask for from a sports handicapper? Someone that believes in their picks so much that they won't just tell you to play them, but they'll also play them themselves…. That's better than any guarantee a sports service can give to you. We win and lose with our clients, but thankfully, we win considerably more than we lose.


This is your chance to join a proven winner with documented results and real profits for our clients in their sports investments. Don't take our word for it… Sign up today for a free promotional NBA or College Basketball pick and let our team show you why we're consistently ranked among the best and most reputable sports picking services online with no upfront obligation to you. This is your chance, don't delay! Let Mike Wise and his staff help get you on the winning side today!