Jon Price Cashes Big on Kansas City Royals World Series Win
After being one of the most reclusive sports bettors in the world. An insider source at a Las Vegas, Nevada sportsbook leaked Price's big wager on the Kansas City Royals to win the 2015 world series. Rumor has it that the news leaked and Vegas Dave went heavy as well following the CEO of Sports Information Traders lead. Price who went 63% with his MLB Picks last season scored big time with a World Series win that he was reluctant to make public.
With another big cash and the press coverage that has already been put out there from Forbes, Huffington Post, and other big publications has led the way to help other novice and amateur bettors to make a lot of money with the help of Jon Price.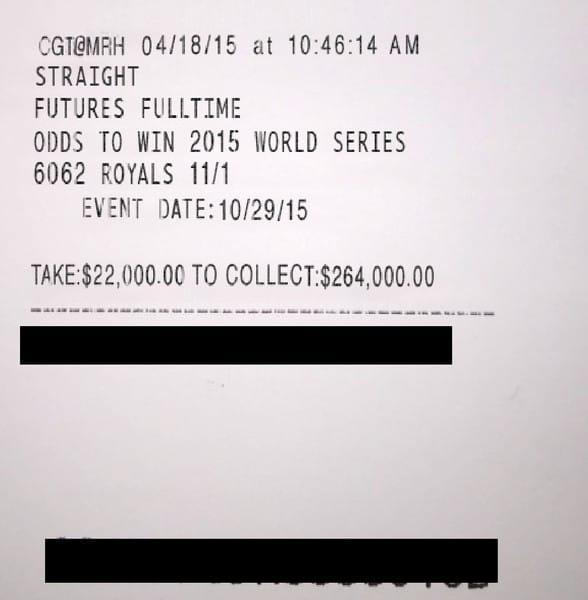 For the 2016 Major League Baseball season if you are looking to build your bankroll and learn how to bet on baseball then reach out to an analyst today here at Sports Information Traders.