March Madness
Sports Information Traders is the only place you need to go for all of your March Madness picks and information this 2016 College Basketball Tournament. Everything you need to know about March Madness is provided right here. Check out the latest news, scores, schedules, brackets, march madness betting picks, and game times for College Basketballs greatest tournament setup. Check out the directory of helpful information below provided by the NUMBER 1 sports service for college basketball betting. Helping you to make thousands of dollars off of everyone's favorite sports tourney. Sign up to the left for our free picks today.
Free Printable March Madness Bracket Below for Download:
March Madness Overview:
The College Basketball Season climaxes every year when the Championship tournament for men's Division I College Basketball, known as March Madness, takes place from mid-March to early April. This event is held every spring and ends in the first week of April. Currently the tournament contains 68 NCAA basketball teams based on a tiered system of who plays who based on their national ratings, how they play in a previous tournament and other factors explained below. The tourney is organized by the National Collegiate Athletic Association and was first held in 1939. This first March Madness tournament was the result of Ohio State University basketball coach Harold Olsen. The Bid Dance (common nickname for the playoff system) has grown to become the second biggest annual sporting event in the United States right behind the Super Bowl.
Currently the tournament has automatic bids for the division champions for the 31 College basketball divisions and than 37 other teams are awarded bids and admissions into the tourney. These bids are determined by the "Selection Committee" on selections Sunday. The 68 teams are than grouped into 4 different regions for the single elimination tournament.
Every team is ranked or seeded for the 4 regions and games are played at neutral sites throughout the country. After each weekend of play 3/4ths of the teams will be eliminated taking the tournament from 68 to 64 teams to 16 (popularly known as Sweet 16) to the Final Four (4 teams) which pits the top team from each region that is left in the big dance who than play for a chance to win it all in the championship game.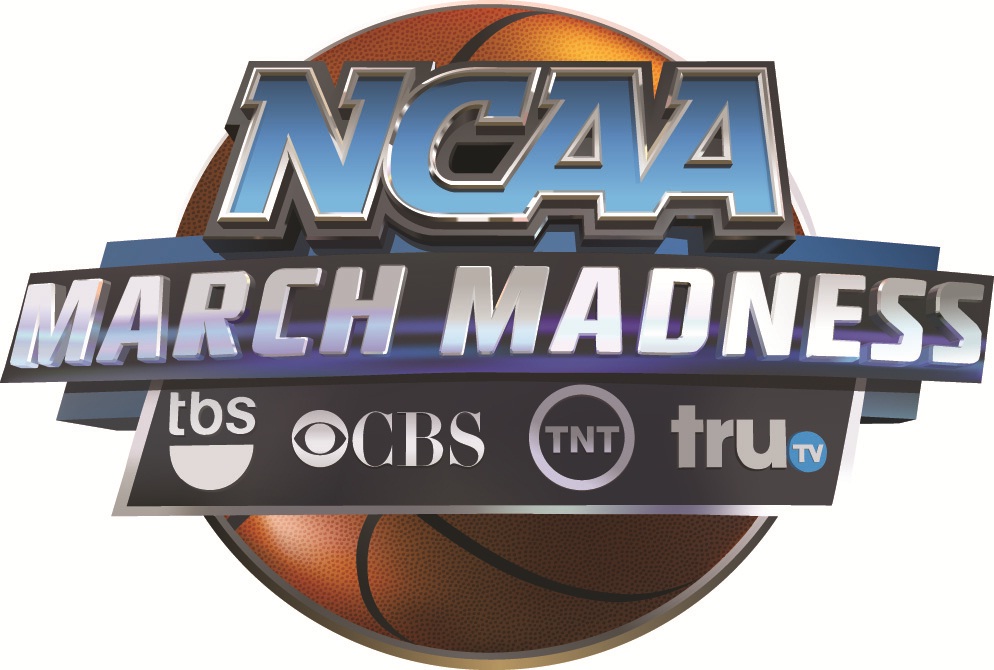 March Madness is broadcasted on CBS, TNT, Tru TV, TBS, and all games can be viewed online as of 2009. If you want to fill out bracket than you must check out our march madness brackets and betting picks to win your office pool.
How Teams Qualify for the March Madness Tournament
Originally the tournament had featured 64 teams, but since adding the play-in round, the field has now expanded to 68 teams. 31 teams receive an automatic bid for winning their conference's own tournament which follows after the regular season and prior to the start of the Championship Tournament. The only exception to this system is the Ivy League, whm instead gives their conference's bid to the team that wins the regular season standings of their conference. For the other 37 bids which are granted at large are determined by the selection committee on selections Sunday. The Selection committe is appointed by the NCAA and they determine where the 68 teams should be seeded and placed in the bracket.
Different Regions in the March Madness Tournament
The tournament is spread across 4 geographical regions. Each region is made up of 16 teams, after the conclusion of the play-in round narrows the field from 68 to 64 teams. The field is strategically matched-up at the discretion of the Selection Committee. The top 4 teams are seeded in each of the different regions, the next 4 highest ranked teams are seeded into each region in the bracket and so forth until the 64 slots are filled up.

The Final Four takes place in the semifinal round once the field has been narrowed to 4, and then the Championship game will feature the winners of those two games, which will take place on April 6th at Lucas Oil Stadium in Indianapolis.

**Another thing to note is that the selection committee works to place teams in different conferences so that they do not meet until the regional finals. Also rematches from the regular season as well as previous years tournament games in the first two rounds (64 & 32 team rounds) are avoided when possible.
Excellent Articles on Betting Advice for March Madness 2016
When NCAA Tournament seedings matter; or don't
March Madness is still a few weeks away, yet there is already a lot of chatter about which teams will be seeded where, and what that means to the teams and more importantly — college basketball handicappers.
And while seedings may be important in certain ways, in others it can be nothing more than a distraction.  So, serious bettors need to be able to distinguish between ways seeds can help and can hurt their college basketball tournament picks.
So, seeds might matter for the following reasons.
First, they can be a great indicator of how strong a team really is, and for handicappers that have not been able to spend a lot of time following teams from smaller conferences during the season, that can be a big help.
If  small conference champion is seeded 10 or 11, it could point to a team that could perform well early on, versus a 15 or 16, which may not make it any further.
Next, seedings can help handicappers determine which teams in the same conferences are the strongest. This is very useful since the tournament is loaded with teams from major college conferences.
For example, in the Big XII, if Kansas was seeded two and Baylor three, that would indicate to handicappers that the selection committee views the Jayhawks to be dramatically better than the Bears. This can especially help when trying to decide between two strong teams.
Finally, seedings shape public opinion, and smart college basketball handicappers know that the sports betting public puts a lot of significance on seedings. Thus, as a result, in most cases the higher seed will be the favorite in most games. That can be used in favor of backing the underdogs in certain matchups, as public opinion can often sway the action away from the better team, creating some real untapped value.
So when do seeds not matter?
Using NCAA Tournament locations to wager effectively
With so many factors to be considered when wagering on the annual Men's NCAA basketball tournament, it's hard to put emphasis on just one. However, there are some factors that matter more than others, and one not to be overlooked or forgotten, should be game location.
Here are a few ways in which college basketball handicappers can figure how game location factors into the outcome of many, especially important, tournament games.
First, handicappers should look at the geographic location of a game, deciding if one team may be able to attract more fans, thus giving them a superficial home court advantage. Are they close to their home arena?
The intimidation factor of a large crowd can have huge effect on opponents, as well as on referees and their decision making process. So, if one team is playing a lot closer to home than the other team is, this could be significant for handicappers.
Along with this, should be teams that have played somewhere before and are returning. A team that is familiar with an arenas atmosphere, is likely to have a small advantage over a team visiting for the first time.