MLB Professional Picks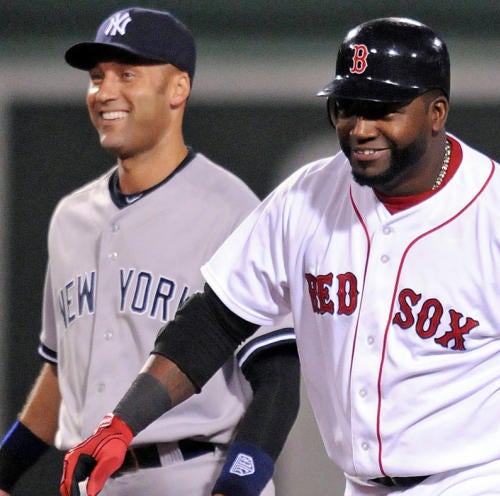 I say it every Summer, that baseball and MLB are the biggest, well kept secrets in the entire world of sports handicapping. Plenty of sports handicapping services even shutdown during the summer because they're not interested in handicapping baseball. That just means more money for us. Our baseball department is lead by industry sharp, Dave Michaels, who has taken our baseball department and winning MLB picks to a whole other level over the last few years. Having won 64% overall as a service for the last 6 years, our team is second to none at deliver quality winners on a daily basis to our clients.


MLB professional picks are what Dave Michaels and his staff live for. As one of the top ranked sports handicapping teams in the country, our MLB staff knows how to tilt the MLB odds in our clients' favor and take advantage of some of the loose lines that we find on a daily basis in MLB. Stop wasting your summer by not betting on MLB, there's lots of money to be made and you're missing out. We have moneyline bets, straight bets, and plenty of wagers on the totals as well each and every week. Dave Michaels and his staff are the absolute best at picking out those gem of odds each day on our MLB board and helping our clients capitalize on them accordingly. So sign up today and get a taste of what our professional MLB staff can do for you and your winning MLB picks throughout the Summer, and set yourself to have even more fun when Fall arrives.
Get in on all of our MLB Picks for today and everyday from the only reputable source on the internet with over 60% documented winners every year since 2008. We don't only promise results, we deliver them like few can. Sign up today on our homepage and find out what all the hype is about. Join the real industry sharps of the league and see what a professional and trained team can do with our MLB picks for today and everyday of the MLB season!
Our team is led by legendary sports handicapper Jon Price, Sports Information Traders is among the world's leader in betting information. Mr. Price has been featured in a multitude of national publications such as Forbes, the Washington Post, Gambling911, Huffington Post, as well as appearing on a number of nationally syndicated radio programs each and every week throughout the football season. When it comes to sports betting advice, the information is only as reliable as the source it's coming from, and nobody in the industry provides as quality information as us. Our team at Sports Information Traders is a professional service designed to help you win money in sports wagering consistently and efficiently. Using our proprietary tools, we can not only collect more information than the common player, but we also know how to use it to our advantage.