Before going on a bye week, the Buffalo Bills (4-4) will travel to Seattle hoping for an upset against the Seahawks, who are, probably, one of the most difficult teams to beat at home. In fact, the Seahawks, when playing at the Century Link Field, have won 34 out the last 39 home games since the 2012 season.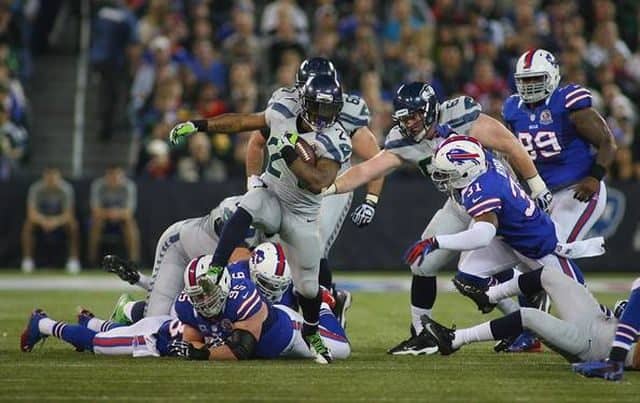 On the other side, the Bills have had ups and downs this season, taking down some strong opponents, but also losing to some mediocre teams. The Bills are good when McCoy is there, but without him they are not the same team.
However, the Seahawks are struggling offensively this season. Lack of investment in their offensive line is taking its toll and Russell Wilson just can't play as well as he did in seasons before. Defense, on the other hand is keeping this team among the top NFL teams, but we all know that defense won't be good enough to take them to the next level, which means that the offense needs to step up and play its part.
Remarks about the Seattle Seahawks
Seattle has problems moving the ball offensively. Russell Wilson has collected 1812 yards passing so far, but only recorded 5 touchdowns. With this offensive line, he just can't scramble, or run the ball downfield. He is only 44 yards rushing this season and Christine Michael isn't doing any better with 446 yards so far, averaging 4.2 per carry. Doug Baldwin leads receivers in passing yards with a modest 481 yards and tight ends Jimmy Graham and Jermaine Kearse are following. Offense will have to do a much better job this week moving the ball against the mediocre Bills rushing defense.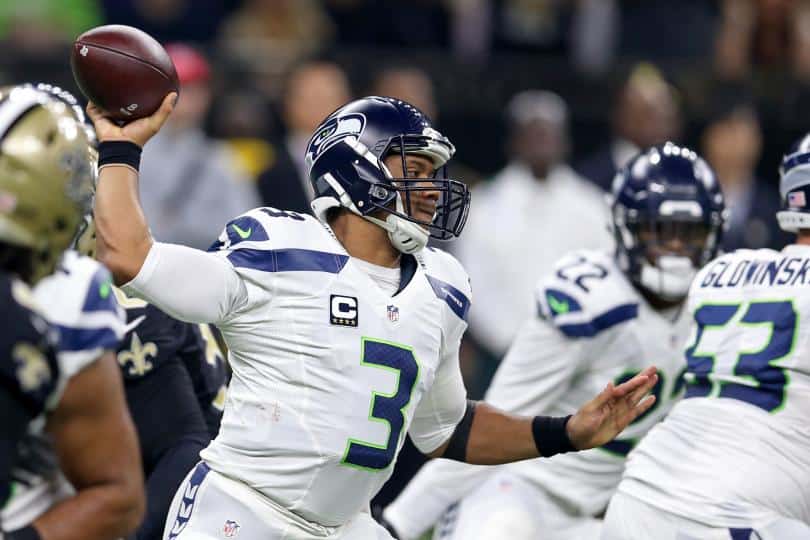 Defense is ranked 2nd in the NFL in points allowed (15.6) and 6th in total yards allowed (319.4). Front seven is talent-packed with defensive end Cliff Avril leading them. He has 7.5 sacks so far and 3 forced fumbles. Seahawks defense vs. LeSean McCoy will be the key match-up in this game, of course if McCoy plays at all. Defensive backfield led by Richard Sherman is certainly able to stop the poor Bills passing game.
Game advantages:
Home field advantage. Seahawks fans are the true 12th man on the field.
Seattle D is a force to be reckoned for couple of years now and there is no difference this year.
Game disadvantages:
If LeSean McCoy is ready, he might make some troubles for the Seahawks defense in this game.
Remarks about Buffalo Bills
Ups and downs pretty much define Bills season this year. McCoy leads this offense, but he hasn't been fully healthy so far. Quarterback Tyrod Taylor did have some great plays made so far but he lacks consistency. Also, accuracy has been an issue lately. He is 1480 yards passing and 319 yards rushing so far with 12 combined touchdowns. During this week Bills have re-signed Percy Harvin, pulling him out of the retirement, and we'll see if he can make any difference for this struggling pass offense that ranks 31st in the league averaging only 179.4 yards per game.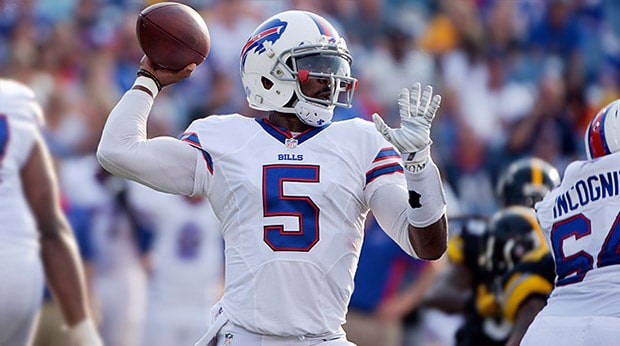 Defensive part of the team plays solid for now, especially against the pass. They allow 241.9 yards per game to their opponents and rank 13th in that aspect. Linebacker Lorenzo Alexander is putting up some huge numbers this season and already has 9 sacks and 3 forced fumbles but is listed questionable this week with hamstring issues. This week against the Seahawks they will have their chances, especially against porous Seattle offensive line that isn't allowing Russell Wilson to play as well as he can. If they can keep him contained this will be a close game and if chips fall in right places, we can expect a potential upset.
Game advantages:
Defense might have an edge against Seahawks Offensive line.
Game disadvantages:
Offense is no match for Seahawks D, especially if LeSean McCoy isn't fully ready.
Deafening noise that Seahawks fans make on the Century Link Field will reduce Bills players' ability to communicate.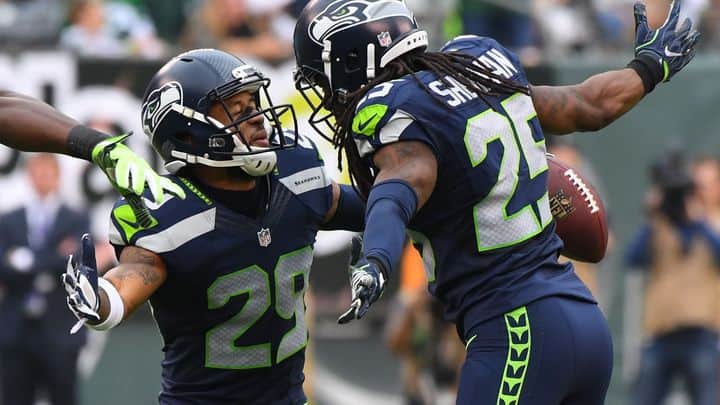 Game Prediction
This will be the game between two good defenses against two poor offenses. Whose defense prevails, will wrap this one up. The Seahawks have an overall edge because in this moment, they are a better team and they play home. In addition, they are currently set as the -7 favorite to win this game. Bills struggle in offense and without McCoy they probably don't have many chances to win. He might be ready but he is still nurturing an injury (hamstring) and that is no way to enter a game against Seattle D. Although it will be very hard for the Bills to make an upset on Monday, we believe that the teams won't combine a lot of points either, predicting that this one might end up UNDER the Total 44 points plateau offered!!!
Seattle Seahawks vs. Buffalo Bills Score Prediction: Seattle 20, Buffalo 9.
When: Monday, Nov. 7 – 8.30 p.m. ET
Where: Century Link Field, Seattle, Washington