Posted on October 06, 2016, by Travis Pulver
Hopes were high for the Tennessee Volunteers coming into the 2016 season. You would think that they still would be since they are going into Saturday's game in College Station, Texas, with an undefeated record but that is not the case. It's not that they didn't deserve to win every game. It's just that they have yet to play a game to the best of their ability from beginning to end.
For Texas A&M, the hopes were not nearly as high coming into the season. No one knew if Trevor Knight would mesh with the offense, or what it would look like under new offensive coordinator Noel Mazzone. There were questions about the offensive line, and it was unclear how well the defense would play in John Chavis's second season.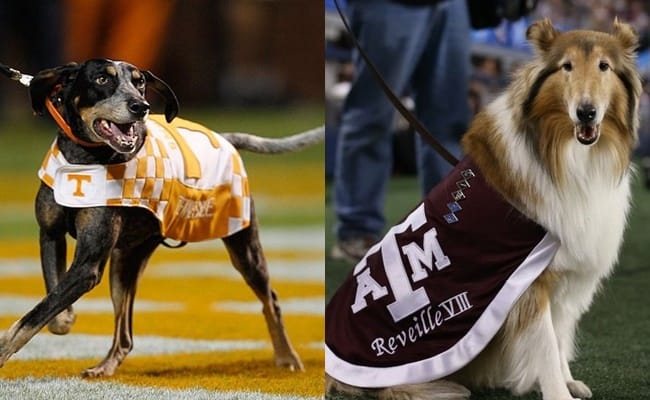 Fast forward five weeks into the 2016 season and the defense has looked better than it has in years. The offense is nothing like what fans are accustomed to seeing from a Kevin Sumlin-coached team. They still have one of the better offenses in college football (No. 13 in the nation; 521 yards a game), but not because they are airing the ball out (No. 42; 262.4 yards per game). It's been the running game (No. 13; 258.6 yards per game).
But this weekend will find the Aggies coming up on a familiar crossroads. They have started the season 5-0 for three consecutive seasons.  Last season they went on to lose three of their next four. The year before they lost their next three and five of their last seven.
The superstitious types probably wish the Aggies had lost one of their first five. But to be fair, in each of the last two seasons (and much like this season), after the first five games the schedule got pretty hard (Alabama, Ole Miss, Auburn, Mississippi State). This time, the first five were not as easy (UCLA, Arkansas, Auburn) and the rest of the schedule is not as daunting.
The next two for Texas A&M are going to be their hardest—No. 9 Tennessee and No. 1 Alabama. A split will till leave them in a good position to contend for a spot in the College Football Playoffs; win both, and their ticket is punched to the big dance (as long as they win the games they should as well).
But first, they have to get by the Volunteers.
For the Volunteers, a win would mean the chance to prove they are a legitimate threat in the conference and as a potential playoff team. For the Aggies it will be an opportunity to0g o 6-0 for the first time since the 1994 season, and that they too should be taken seriously.
So—who will win?
Vegas seems to have a lot of faith in Texas A&M and none in Tennessee (the Aggies are seven-point favorites). A touchdown spread makes it look like one team should have a distinct advantage over the other. It's kind of hard to say that the Aggies have such an advantage over the Volunteers.
Tennessee's offense is ranked 89th in the nation, but that isn't because opposing teams have been shutting them down. They have been their own worst enemy in every game. They have plenty of experienced, veteran talent and for some reason, they pick at least one quarter a game to forget how to play football. They've managed to get it together in time to win, but statistically, their struggles with consistency make the offense look worse on paper than they are.
Texas A&M's offense issues are pretty easy to diagnose—Trevor Knight's accuracy is terrible. When your quarterback is only a 54 percent passer, it is kind of hard to make use of the talented receivers they have like Christian Kirk, Josh Reynolds, Ricky Seals-Jones, and Speedy Noil. So it has been a good thing that freshman Trayveon Williams, Oklahoma transfer Keith Ford, and Knight have been so successful in the running game.
For Tennessee to have its best chance to win, the Volunteers need to play a complete game. Joshua Dobbs needs to get in sync with his receivers early, and Jalen Hurd needs to hit the holes hard and break a few runs. They need to get on the scoreboard early and try to force the Aggies to pass more than then they want to.
If they struggle in the first half, they are going to fall behind, and then watch A&M grind away at the clock in the second half. They will not get a chance to get it together because the offense will not see the field very much.
Texas A&M needs to encourage the Volunteers to struggle, build a first-half lead, and then pound Tennessee into submission. However, it may be easier said than done with the status of Ricky Seals-Jones, Speedy Noil, and Myles Garrett up in the air. All three did not play last week against South Carolina.