Sports Info Traders Westgate Handicapping Contest Winner Week 1
After the first week of NFL Action the Sports Info Traders company lead by the sports betting legend Jon Price is in 1st place. Thanks to a thrilling 5-0 undefeated start the Sports Info Traders (Westgate Account 7202) won the Detroit Lions over the Indianapolis Colts +3.5 points in the afternoon game. In the earlier games Jon Price went 4-0 winning the Jacksonville Jaguars +5.5 points over the Green Bay Packers at home in Jacksonville, Florida. The Houston Texans won outright and covered the spread of -6 points with a win over the Chicago Bears, The Minnesota Vikings got off to a slow start against the Tennessee Titans but covered -1.5 points, The New York Jets lost outright to the Cincinnati Bengals but covered the opening spread of +2.5 points, and finally to round out the perfect start to the 2016 NFL Season.
For verification of the picks you are welcome to call the Westgate Sportsbook in Las Vegas, Nevada. Here is the picture of the winning ticket as well: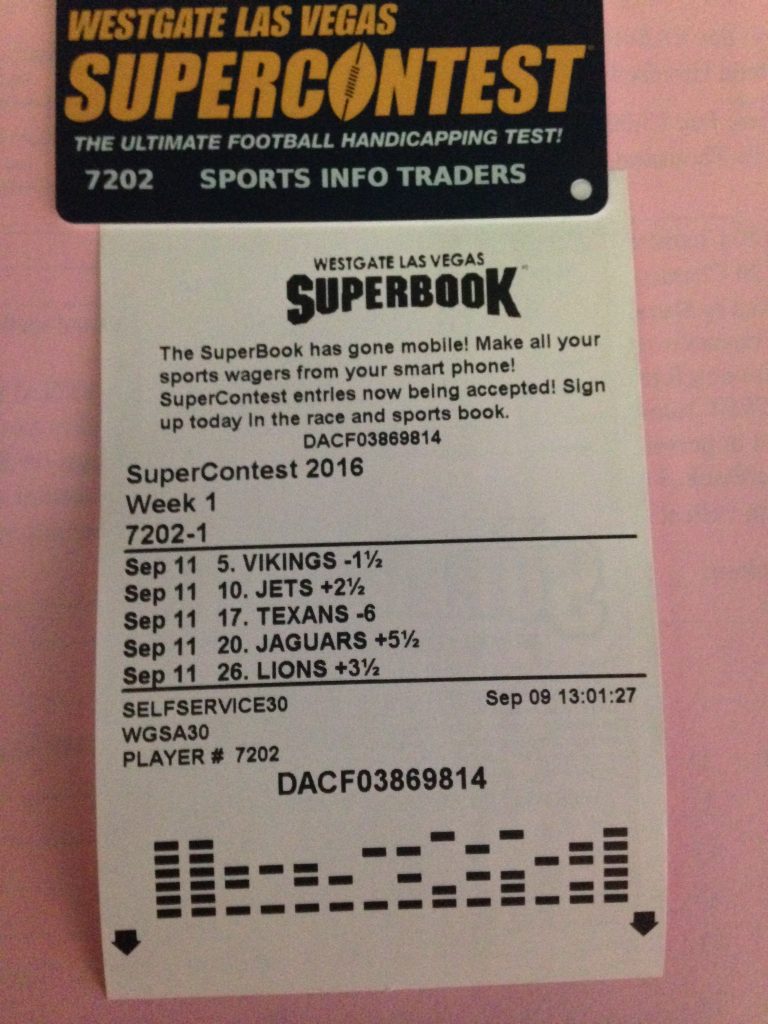 To sign up to receive the best sports picks from the Sports Information Traders team do not delay and waste time trying to pay anybody else for picks when Jon Price is proving to the world that he remains the best living sports bettor of all time.