Posted on December 5, 2016, by Travis Pulver
The last time the Carolina Panthers and Seattle Seahawks met, the circumstances were quite different. It was the division round of the playoffs, the Panthers were riding high after going 15-1 during the regular season, and the Seahawks were lucky to be there (courtesy of Blair Walsh). Both teams were among the best in the game. Win or lose, the future was expected to be bright for both.
Fast forward to Sunday night and the Panthers would like to prove they can still play good football and the Seahawks need to rebound after being dominated last week by the Tampa Bay Buccaneers.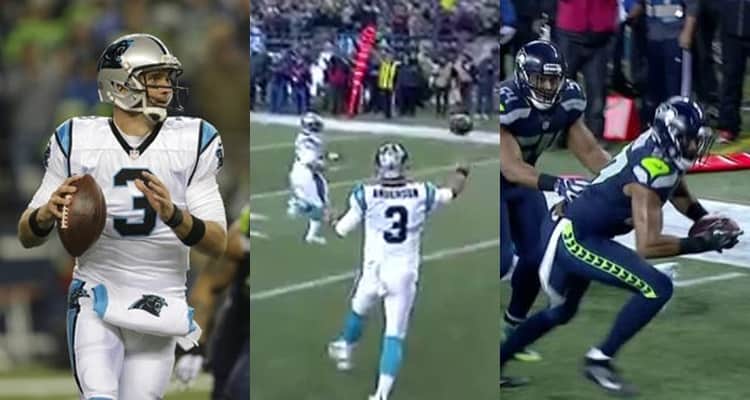 From the start, it didn't look good for the Carolina Panthers. For some odd reason, Derek Anderson started the game for the Panthers and not Cam Newton. There did not appear to be anything wrong with Newton, and Panthers head coach Ron Rivera hadn't told anyone Newton was sitting.
Word was eventually leaked that it was a disciplinary thing and that Rivera had made the call to sit Newton for a series because of a minor team rules violation. The call ended up costing him since Anderson threw an interception that set Seattle up for an early field goal.
As stupid as Rivera's decision was, Newton was right when he commented on it after the game:
"We didn't lose this game because of a tie. It was a lot of execution errors, it was a lot of things that we had our opportunities, and we failed at it."
The Panthers didn't do much (if anything well) starting with the interception Derek Anderson threw on the first play of the game. The defense couldn't stop Thomas Rawls who had his best game in almost a calendar year with 15 carries for 106 yard and two touchdowns.
The last time Rawls had 100+ rushing yards in a single game was against Minnesota on December 6, 2015; his injury issues began the following week). Seattle's running game had been suffering this season with Rawls sidelined with an injury, but Pete Carroll seemed to believe his running back was back heading into Sunday night's game:
"I kind of talked about him in the team meeting last night, that we could see Thomas [Rawls] really go and explode," Carroll said after the game. "Because he had such a great week of preparation. I think he finally felt like he was fully back."
Russell Wilson looked like he was playing catch with his receivers in his back yard and spread the ball around with ease. Four guys had at least five catches and 60-yards (Jermaine Kearse—5, Doug Baldwin—7, Jimmy Graham—6, and Tyler Lockett–5).  Wilson finished the night 26-36 for 277 yards and one touchdown as well as an interception.
However, while the offense appears to be on track, the defense suffered a terrible loss. During the first half, Earl Thomas and Kam Chancellor collided on a play. Thomas stayed down after the collision and eventually had to be helped off the field. It was later revealed that he had suffered a lower leg fracture.
The injury prompted Thomas to consider retirement:
"This game has been so good to me no regrets," Thomas tweeted. "A lot is running through my mind including retirement thanks for all the prayers."
Replacing Thomas will not come easy, and the defense can't afford any letdowns with a game in Green Bay against the resurgent Packers next week.
If they want to make sure they have home field advantage in the division round of the playoffs and possibly the conference championship (if Dallas loses), they can't afford to lose with the Detroit Lions only a half game back (and the Lions play the Bears next week).