Posted on November 12, 2016, by Travis Pulver
Fans in Seattle and New England have probably had this one circled on their calendars. Seahawks fans would love to exact a little revenge for the Super Bowl XLIX loss. Patriots fans probably wouldn't mind showing the rest of the NFL that they are playing for second as Tom Brady dominates another team on his revenge tour.
It would be an excellent time for Russell Wilson to show he is healthy and ready to lead his team back to prominence. But doing so will be easier said than done. While the passing game for each team will be what fans want to see shine Sunday night, the more relevant aspect of the game will be on the ground.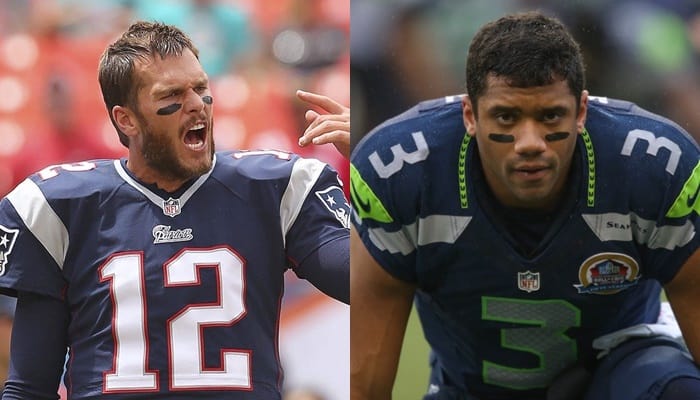 More specifically—Seattle's inability to run and their new-found difficulty stopping the run.
Last season, the Seahawks had to get by without the services of Marshawn Lynch for much of the season, but that ended up not being an issue thanks to the emergence of Thomas Rawls and Christine Michael finally breaking through. This season, with Rawls out, the task has fallen to Michael. While he has had some moments, there have not been enough of them.
The Seahawks are ranked 30th in the league in rushing with just 75.4 yards a game. Michael has provided the bulk of it (112 carries, 447 yards; the team has only generated 603) but it is clearly not enough. He started the season off well with three goods games (4.4, 6.0, and 5.3 yards a carry; average of 15 carries/game).
But then his per carry average sank to 3.2 yards/carry (vs. Jets), 3.6 yards/carry (vs. Falcons) and 3.3 yards/carry (vs. Cardinals). It wasn't a lack of touches either (18,18, and 16). Then against Buffalo last week he runs for a single yard on five carries.
Michael was added to the injury list Friday putting his availability for Sunday night in doubt—which means the Seahawks will get a chance to take a hard look at rookie C.J. Prosise. What the Seahawks have been missing—and need—is for Russell Wilson to become a running threat again. He looked decent last week against Buffalo but was still being cautious.
Seattle has proven it can do wonders in the passing game, but to improve their chances of beating the Patriots they need a running game. The more they can run the ball, the less time Tom Brady will have on the field. Yes, the passing game is working extremely well right now, but do they want to get in a shootout with the Patriots?
There is an excellent chance the Patriots will try to do the same thing, focus on the run—and that they could get away with it. On the season, the Seattle defense has held teams to less than 100 yards a game on the ground (98.8 yards/game). But lately, they have had a little more trouble stopping the run. Over the last three weeks, the Seahawks have allowed over 120 yards a game—which is right about what the Patriots have been averaging.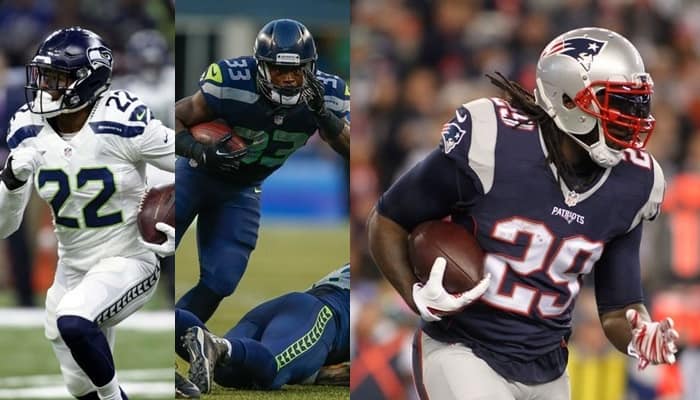 As much as the Patriots may love to have LeGarrette Blount run all over the Michael Bennett-less Seahawks front seven, they don't need him to. All they have to do is keep it reasonable for Tom Brady on third down (ESPN).
Why? The Seattle defense has struggled on third down this season (26th in third down defense) while Tom Brady thrives on third downs (27-for-35 (77.1 percent) for 505 yards (14.43 YPA), five touchdowns and no interceptions on third down).
The bottom line for the Seattle Seahawks is simple—keep Tom Brady off the field. If they can limit his time on the field, they will have a good shot to win. If they can't—well, it's a good thing they have a nice lead in the NFC West and can afford to lose a game.