2-21-2018 — The Vegas Sports Information Network  or Vegas Stat & Information Network is not to be confused with the Sports Information Traders sports handicapping service. Sports Information Traders is ran by radio host and legend Jon Price. VSI or VSiN is a Las Vegas, Nevada venture started by veteran sports analyst 77 year old Brent Musburger. Musburger worked for ESPN as a sports broadcast announcer in College Basketball and has been known to talk about backdoor covers and related sports betting stats in games that would seem otherwise irrelevant if it weren't for the total or point spread. When the sports betting content launched it was originally called the Vegas Sports Information Network. Within 6 months of the content marketing launch the name was changed over to "Vegas States and Information Network" and the acronym VSIN stuck. The name change is suspected as a result of potential conflicts and confusion between Jon Price's Sports Information Traders and Musburgers new operation.
Now located at the South Point Hotel & Casino the sports betting network and studio will be heard live on Sirius XM satellite radio. Historically satellite radio stations have played sports betting advice commercials in the past and has most recently banned any type of sports betting until now. The studio is located just outside of the Vegas Sportsbook inside the South Point Hotel and plans to be a comprehensive betting show without the "Tout" aspect that is commonly heard on air. Touts are known to be cocky and are typically those who think they know how to beat the bookmakers. In time there will be 24 hour programming and live streaming videos on VSIN.com. Being the first sports betting network is an exciting thing for the industry.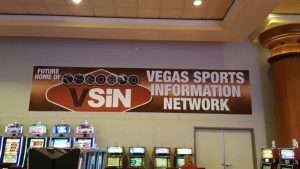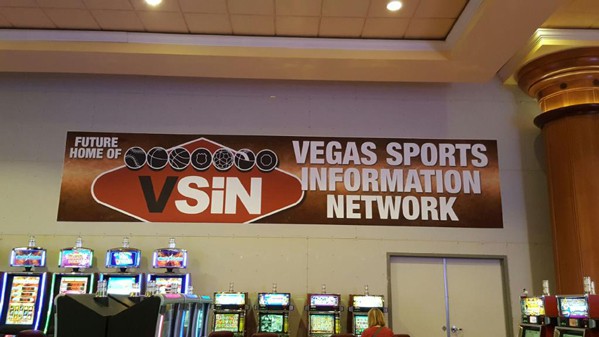 Brent Musburgers career also spanned him covering the Super Bowl, NBA Finals, March Madness, and NCAA's Final Four. He hosted the NFL Today pre-game show for 14 seasons from 1975-1989 on CBS Sports, did play-by-play announcing for ABC Sports, and most recently was announcing for ESPN's college basketball games until his retirement to entire the sports handicapping world.
The team here at Sports Information Traders has followed Musburger through the years and looks forward to his venture and legend Jon Price looks forward to going live on air with Musburger to talk sports betting and advice to listeners as one of the only reputable and respected sports bettors in the world. The team at Sports Information Traders also looks forward to Satellite radio opening up to new channels in the gambling world that were previously banned.
The First VSIN Show on Satellite Radio
Following the retirement of Musberger from College Basketball he started right up in Las Vegas, Nevada the following week. During the First week of February 2017 he hosted the first VSIN show on Sirius Satellite Radio for Super Bowl 51 where the New England Patriots defeated the Atlanta Falcons in overtime.
Current Lineup of VSiN Shows on Sirius XM
The shows take place live at the sportsbook off of the Las Vegas strip. The current hosts and personnel are Jimmy Vaccaro, Vinny Magilulo, Chris Andrews, Ron Flatter, Gil Alexander, Norm Clarke, and Matt Youmans. As of right now broadcasting is live 5 days a week and will be expanding to 7 days a week in Football season.
VSIN Newsletter
Every Wednesday a weekly newsletter called "Point Spread Weekly" is sent out from Bill. These newsletters are a subscription based service that provides in depth analysis on wagering, odds at different sportsbooks, consensus picks and predictions. The newsletter also  has write ups and breakdowns from handicappers like Lou Finnocchiaro (UFC Specialist), Matt Youmans, Steve Makinen, Dave Tuley (formely of the View from Vegas and Tuleys take over at ESPN's Chalk), and the man himself Brent Musburger.
Vegas Stat & Information Network Officially Live
SiriusXM Satellite Radio sent out an email notification on May 3rd of 2017 to all of it's users to inform them about new channels and lineups. Mentioned in the email was Channel 204 changing from Sports Play-by-Play on XM and channel 214 on Sirius. The replacement channel as described in the email as:
Vegas Stats – The Vegas Stat & Information Network can now be found on Channel 204 on all SiriusXM radios, making it easier to find no matter what type of radio you have.