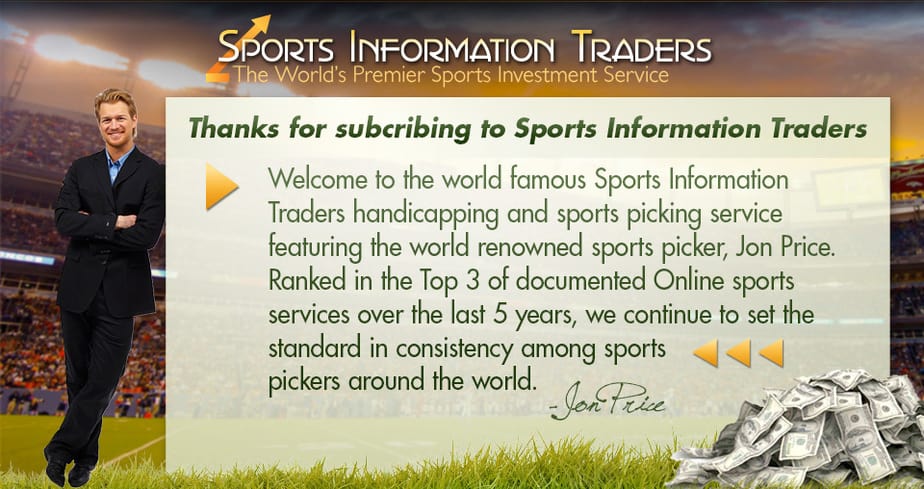 Sports Information Traders
The Best Sports Betting Service in the World
Welcome to the Number 1 sports service in the world Sports Information Traders featuring the legend, Jon Price the worlds most successful and notorious sports bettor.
Featured in various publications throughout the world, Jon is considered one of the greatest living sports analysts living today.
Recent published features:

If you haven't scheduled your consultation yet then please do so now by calling 1-866-441-2711
The only documented picker to hit 70% during an entire NFL regular season, Jon Price is a hired hit man to bookies. With an overall winning percentage of 64% winners over the last 6 years, his service, Sports Information Traders has ranked in the top 3 for online documented sports betting services for the last 5 years.
Get only the highest rated plays and selections each and every week straight from the man, himself. Every pick is hand-selected by one of the greatest sports minds and professors in the world of sports betting, and this is the exclusive place where you can get his weekly winning predictions.
Don't wait till the last minute. Avoid the late rush leading up to gametime and secure your winning pick now! Spots are limited this season so it is urgent that you call promptly.