The Dallas Mavericks will host the Portland Trail Blazers in a Western Conference matchup on Friday night at the American Airlines Center. The Trail Blazers lost their previous match in overtime to the Phoenix Suns on Wednesday night, and the Mavericks fell 97-81 to the very impressive Utah Jazz. Last season Dallas had 2 out of 3 games against Portland, so the Trail Blazers are sure to be looking for revenge. The Mavericks come into this game still looking for their first win of the season with an overall record of 0-4 and are 4th in the Southwest Division.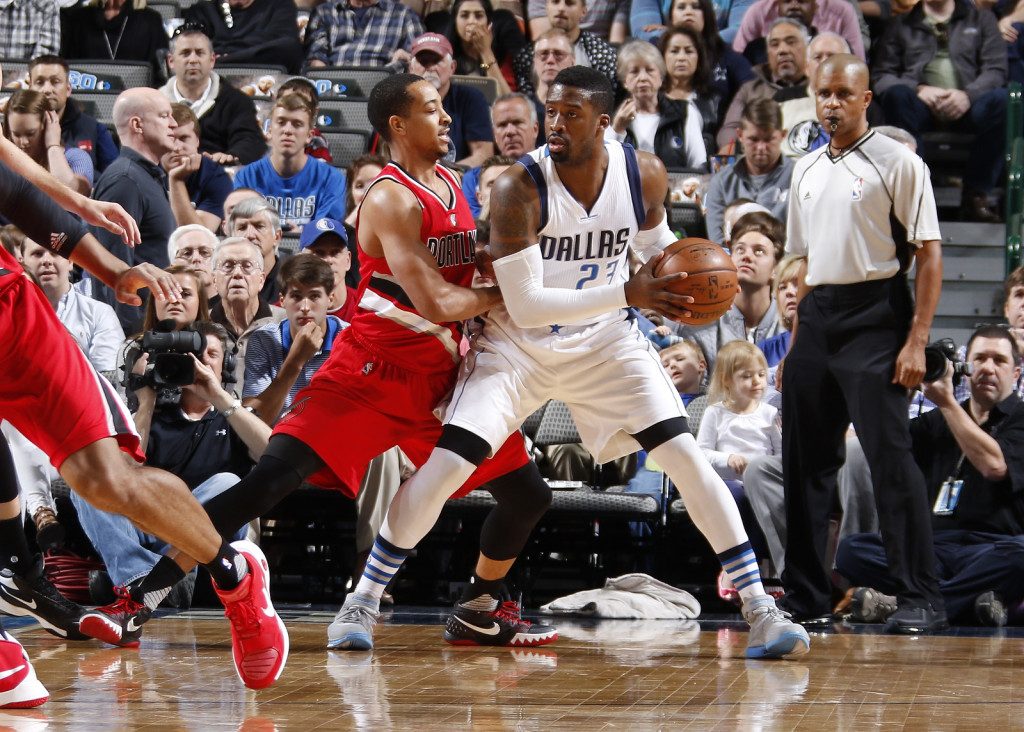 The Blazers are doing significantly better currently as they are 2-3 and are 3rd in the Northwest Division. Whether the Blazers will get revenge for last season or the Mavericks will finally turn things around is something we will just have to wait and see, but one thing is clear, even the odds, which have the Blazers as -1.5 favorite, indicate that this could be yet another close game, and maybe one for those who love to bet against the spread!!!
Key stats!!!
The main problem behind the Mavericks dismal start to the season is their inability to score enough points and execute plays, averaging only 98 points per game ranking them 25th in the NBA. They have also been really poor in defense allowing opponents to score an average of 106.5 points giving them a poor point differential of -8.5. Dallas also fails to deliver in other offensive departments, averaging only 49.5 rebounds and 18.5 assists which makes them currently one of the worst teams in the NBA. They still haven't even gotten their shooting in order, averaging only a 42% shooting percentage and 33% behind the arc. It is obvious that this is a team that still hasn't found their groove and their main star Dirk Nowitzki being out for 2 games due to a stomach illness certainly didn't help either.
The Portland Trail Blazers, on the other hand, have been doing extremely well this season when it comes to offense, averaging 110.6 points per game which ranks them 3rd in the NBA. They aren't as good when it comes to rebounds pulling down an average of 51.6, but also dish out 22.2 assists per game which is pretty solid. Their biggest problem is that they concede 115.2 points per game which makes them the worst team in the NBA – if Dallas finally clicks they could be in a serious problem. Their opponents average another 59 rebounds and 20.2 assists per game and the Blazers force 13.4 rebounds, ranking them at 21st. Overall not a bad performance so far from the Blazers and will certainly be a big threat to Dallas. If both teams get it going offensively, look for the set Total over/under of 206 points to be easily exceeded!!!
Key players!!!
The Mavericks main player, Dirk Nowitzki, has only played in two games this season, after missing the second and third game due to a stomach illness, and that could have been a factor in the teams overall poor performance and recent losses. He has averaged 15.5 points per game, 6.5 rebounds and 1 assist during 33.5 minutes on court this season, but is expected to improve his record even more as he gets back into form. The other player Portland should watch out for is Harrison Barnes, who has been decent this season and pulling his weight in the team, averaging 18.5 points, 5.3 rebounds and 0.5 assists per game, proving that he is worth the big contract given during the summer!!!
The Blazers have Damian Lillard who is on fire now, averaging a massive 32.6 points per game as well as 6 rebounds and 4.6 assists during 36.8 minutes spent on court. If Dallas wants to win they will have to stop him tonight. C.J McCollum puts up pretty nice numbers on the scoreboard as well, averaging 20.8 points per game this season, with an additional 4.8 rebounds and dishes out 2.8 assists. His been almost perfect from the free throw line so far averaging 95% so Dallas should try not to foul him if possible.
Portland Blazers Betting Trends
The Portland Blazers are 2-3-0 against the spread
The Portland Blazers are 5-0-0 against the over/under
Dallas Mavericks Betting Trends
The Dallas Mavericks are 1-3-0 against the spread
The Dallas Mavericks are 1-3-0 against the over/under
Portland Blazers Injuries
No key injuries to report
Dallas Mavericks Injuries
PG Devin Harris Toe expected to miss 3-4 weeks