Most Canadians have heard about Sport Select wagering at this point. It is facilitated by the Western Canada Lottery Corporation, and is thought by many to be the safest way to make a wager in the country right now.
With plenty of online alternatives to choose from, is Sports Select actually worth it? While they may have some backward ways of doing things in some areas, there are some positives to using them instead of strictly staying online. A lot of people will do a little bit of wagering on a variety of platforms, and Sport Select has carved out a nice niche for themselves.
What Makes Sport Select Great?
For Canadians, there are really not a lot of options to put wagers on sporting events. Just like many markets around the world, there are plenty of people who want to have an opportunity to test their knowledge of sports and see if they can correctly predict winners. Why Sport Select? A lot of it comes down to the reputation built by the WCLC throughout the years.
Extremely Safe
A lot of people worry about making wagers on anything these days, since there are some legal gray areas in certain parts of the world. For example, just south in the United States, some states allow sports gambling, while others are still firmly against it.
Sport Select is a fully licensed and regulated way to place wagers on the biggest games around the world. Since everything is done in person through officially licensed outlets, the fear of not getting paid out or being ripped off by a technicality is not there.
Variety
Sport Select does a great job of offering many different sports out the year. Canadians love to place wagers on their favorite teams within the country, but plenty of other sports get worldwide attention. Anything from European soccer to golf majors is offered by sports left to place wagers on.
Easy Payouts
There's nothing worse than having delayed payouts with a company. Sport Select has always been very good about offering extremely fast payouts for all types of wagers. Simply going back to a lottery office or retailer will be the best way to get winnings as quickly as possible.
Alternatively, there is the old-fashioned way of mailing a ticket in to claim a prize. The Western Canada Lottery Corporation is not responsible for any lost tickets, so people are running the risk if it does get lost.
What We Don't Like About Sport Select
There are positives about Sport Select for sure, but it's not a perfect system by any means. These are the main reasons we feel some might get frustrated with what they offer as a company.
Sports Select Odds
Quite a few players have been frustrated with the odds that are given to gamblers taking part in Sport Select in Canada. The standard overround in a lot of gambling circles is 110%. For Sport Select in Canada, it can sometimes be over 130%. This means that a player must be much more successful than they would in other locations even to break even.
Parlays are often looked at as great ways to win in most parts of the world, but those odds are even worse with Sport Select. That's because it actually compounds the overround, getting it to roughly 160% all the way to 300% in some scenarios. This is not really seen anywhere else, and frustrates players trying to have any level of success. For players to hit on a parlay, they should have the chance to win big.
Along with traditional payouts for parlay bets, a lot of places also give out bonuses for actually winning. Since the odds of winning a parlay are so challenging, it makes sense to reward those who do have success. However, Sports Select does no such thing. It makes betting on parlays a much less enticing option.
Wager Capping
No one likes to see when wagers are capped at a certain point. A cap can frustrate gamblers waiting at the last minute to put some money down, and it sometimes signals the fact that players may feel like Sport Select did not do a good job of laying everything out.
Capping seems to be triggered when a good amount of wagers are placed in a short time span. Most of the wagers are coming in or on a specific type of outcome, which raises a lot of red flags. Sport Select says that they do this to prevent professional betters from trying to take any type of unfair advantage. This could be a change in odds due to injury, a particular mistake in a listing, or anything else.
The Uniqueness of Sport Select Ties
Most people are aware of ties and when they occur in certain sports. For example, soccer is the sport that usually notoriously ends in ties, but it can also happen in American football. To help sway the odds a bit, Sport Select decided to make up their own rules as far as ties are concerned.
From a Sport Select betting tips perspective only, a tie in basketball is any game decided by five or fewer points. In football, the margin has to be three or less. In baseball, it only has to be a one-run game to count as a tie. NHL games are declared ties by Sport Select if they go to a shootout, even though there is always a winner.
For a lot of gamblers, this is the one rule that makes the least amount of sense. It has more to do with weird terminology than actual gambling, as the odds make sense when looking. Theoretically, the chances of a tie happening in the NFL are very slim. However, the odds of a game being within three points is a decently common occurrence. It often confuses beginner gamblers using Sport Select, which is why some people try to stay away from it as much as possible.
What Bets Do Sport Select Offer?
Sport Select offers many different types of bets for players wanting to get involved. We put together a list to go over each one briefly. Most familiar with placing wagers will know that what they offer is very similar to other options worldwide.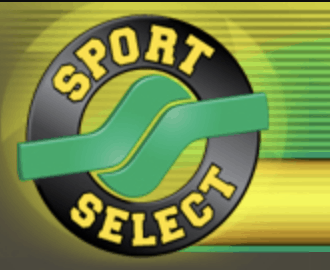 Pro Line
The goal here is to bet on the team to win and the number of points they win by. There's also the opportunity to pick a tie. This is the most popular game offered by Sport Select.
Over/Under
Just like with any gambling, over/under is a look at the number of points scored in a game. These can be either over/under wagers for the total game, or for each team to reach a certain total.
Point Spread
A point spread bet at Sport Select attempts to be the most evenly matched game of them all. The goal is to bet on either the favored team to cover the spread or the bad team to keep it close enough to win the bet.
Pools
Player get in pool games to make a wager on several different contests at once. Instead of being forced to get them all right, players need to just get the most correct to win.
Prop bets
Finally, there are prop bet opportunities for games that usually involve individuals. For example, wagering on one player to outscore the other in a basketball game. It is the game within the game.
Other Common Questions about Sport Select
Still wanting to know more about Sport Select and everything that goes into making picks? We put together a few questions that customers ask from time to time so that everyone can be a bit more confident.
Is Sport Select 100% safe to use?
Sport Select is the safest way to make any wager in Canada right now. It is licensed and regulated, and thousands of users have had seamless experiences.
Who Can Play Sport Select?
Anyone currently in Canada can purchase a ticket. To redeem, a person must be still in Canada. Otherwise, there is an option to mail in a winning ticket, but that ticket must be mailed back to a Canadian address.
Is There Online Support For Sport Select?
Currently, Sport Select does not offer online options in all provinces. Wagers can be made through different lottery systems across Canada. A person must place their bet there and purchase a ticket before the contest starts.
What are some of the other names for Sport Select?
Sports Select is known by different names depending on location in Canada. Quebec refers to the program as Pari Sportif. Ontario and Atlantic Canada refer to it as Pro-Line. In British Columbia, it is referred to as Sports Action. Despite the different names, everything works the same.
Are There any Sport Select Bonuses or Promotions?
Right now, Sport Select Canada does not offer their players any type of bonuses or promotions to help out. Since they get a good number of people playing every day, it doesn't seem like they need the extra motivation to bring new players in.
How fast are payouts from Sport Select?
Sport Select does an excellent job of making payouts as fast as possible. Winners can get the prize that they earned from a retail outlet by simply presenting the ticket. They start accepting winners just minutes after the contest is completed.
What are the deposit and withdrawal details for Sport Select?
Since there is no way to place bets online through Sport Select, people wanting to wager on sports can only use a few different payment methods at their favorite retail outlet. Cash is the easiest, but they accept many other credit cards and other forms of payment. Visa, Mastercard, ecoPayz, entropay, paysafecard, Interac, American Express, Trustly, and Bitcoin are all accepted.
Will online wagers and support improve?
In its current state, Sport Select has a very limited website. There is a way to get customer support by using the phone number listed on the page. They have regular business hours during the work week, and that's usually the best way to get a quick answer. There's also a feedback page online where people can post questions, but they are usually a little slow to answer.
With no ability to place wagers online, the only redeeming factor of the website is that it has an odds calculator that works well. This is a way to make more calculated and smarter bets. There is a way to download any documents posted on the website for offline use as well.
Final Verdict: Is Sport Select Worth It?
The bottom line about Sport Select is that Canadians don't really have many alternatives to turn to at this point. Sport Select is perfect if the goal is only to make wagers through licensed and regulated outlets in person. With the rise of so many online betting platforms, Sport Select loses more and more of its appeal every day. Sport Select is worth trying out, but it might not be convenient enough for frequent players. With the opportunity to get better odds online, it makes financial sense to always look at every option first.