Sports Betting Florida – Online Florida Sports Betting Options 2021
Florida has been pushing for overall legalized sports betting for many years, but there's still a lot of work to be done. Currently there's no casinos or sportsbooks within the state limits to place your wagers, however, the laws do allow Florida residence to use online offshore sportsbooks for their sports bets. Our team analyzed hundreds of various online sportsbooks that specifically fit the needs of Florida sports bettors, below are the results of our research.
1. Bodog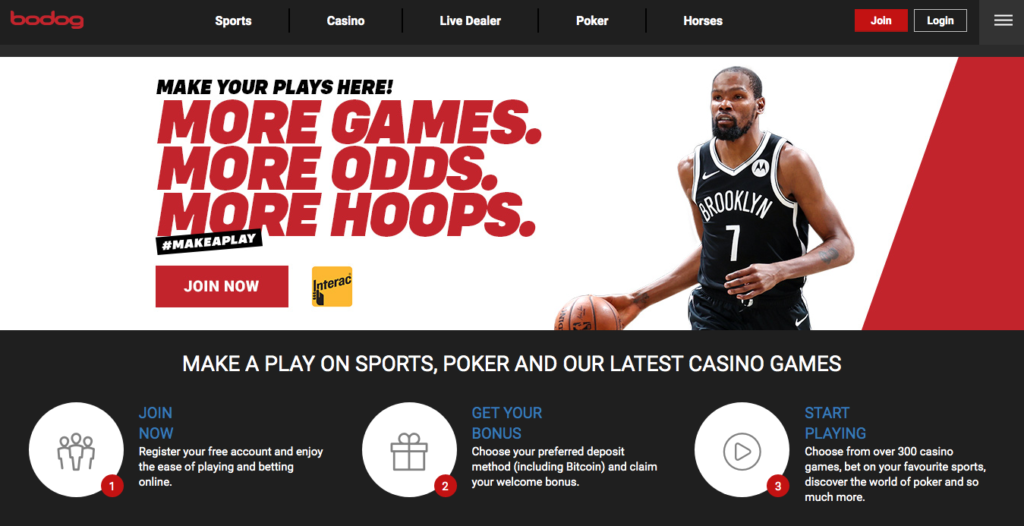 Bodog started out as one of the biggest poker sites in all of the internet back in the early 2000s. After getting its foot in the door, it never looked back as it's grown to become one of the biggest and most well-respected online sportsbook options in the world. Betting options is never something Bodog is short on, as they offer every sports betting league known to man for Florida sports bettors to cash in on. They also offer a wide variety of sign up promos for new clients to choose from before making your first betting deposit.
Bodog offers may have started by mostly being a poker site, and then expanding into sports, but they also offer a whole plethora of other betting options from Live Dealers, poker, horse racing, and other typical casino games like Omaha. With so many betting options at your fingertips it's hard to go wrong with Bodog. Stop by their website and checkout their latest promo sign up offer before placing your next wager.
2. Betonline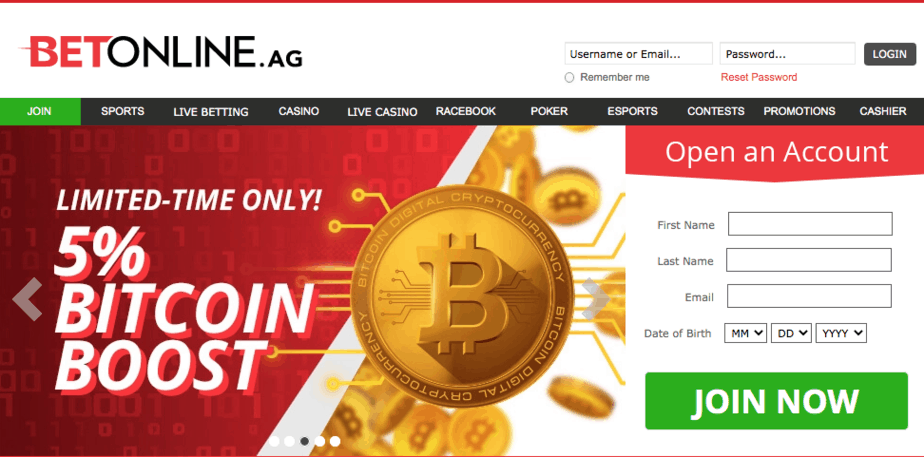 If you're into cryptocurrencies and bitcoin then Betonline.ag is for you. They have a number of bitcoin deposit options where they'll give you an extra 5% bonus just for using bitcoin. That's just one of their options, but they have plenty more to suit every Florida sports bettors' needs from weekly sign up bonuses to 100% match deposits.
Sign up promos and betting options are nice, but it's not enough to land you at the second spot of our list, alone. Betonline has plenty more going for it including offering some of the most vast betting options of any online book. From e-sports, to various international sporting leagues, to horse racing, rest assured that if you're a sports bettor in Florida, then betonline has something specifically for you.
3. BetWay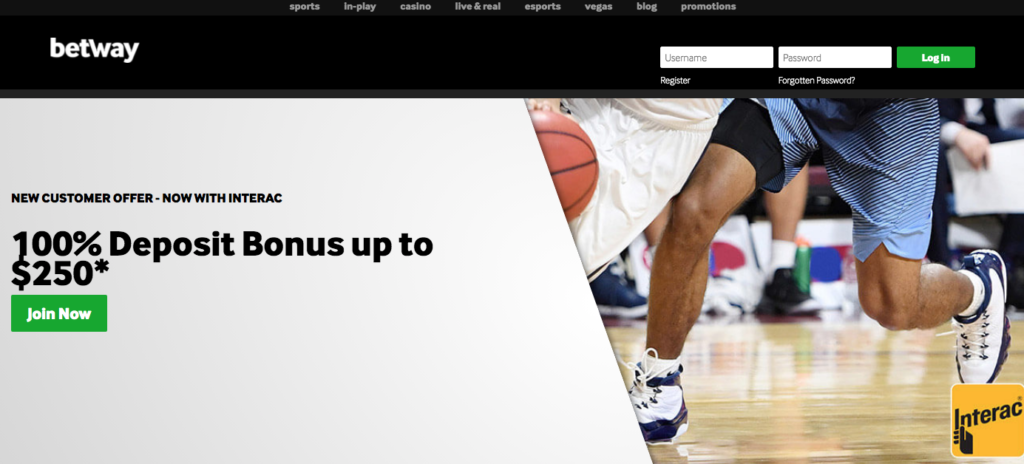 Betway has long been popular among Florida sports bettors, and not much has changed as they're still considered one of the best overall options for sports bettors in Florida looking to place wagers online. They also have a variety of promo packages to choose from, including a %100 deposit matching bonus but only up to $250. If that's not good enough for you to sign up, no worries, they always have plenty of other sign up bonuses available for new customers.
Fast and easy payouts, along with great all around customer service makes Betway one of the most popular online sportsbook options for Florida residence wagering on sports. They have several support options from telephone to live chat support online, and their support is always among the best in the industry.
4. BETNOW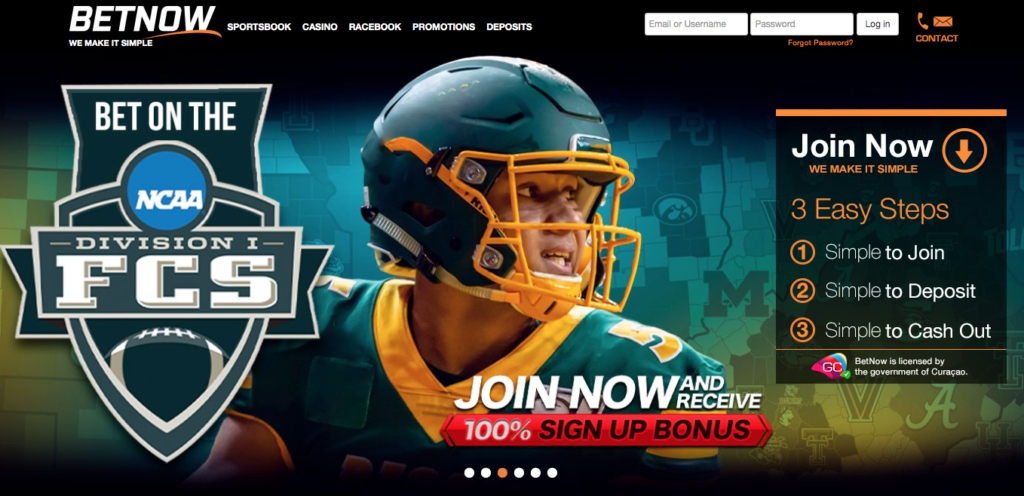 Their current sign up bonus says it all… 100% match sign up bonus. That's as good of a sign up bonus as it gets, and one that Florida sports bettors need to take advantage of. It's not every day or every online sportsbook where you'll find a 100% match of your initial betting deposit. Before yo've even placed your first wager, you already have twice the betting ammunition from their 100% match promo.
Consistently great sign up bonuses are one of the few things that sets BetNow apart from the rest, but they also have a great online sportsbook interface to make it super easy and convenient to place your wagers. And what good is an easy to use interface without great payout options available for clients? Luckily, BetNow has you covered there too with very straight forward and easy winning withdraw options.
5. BetUs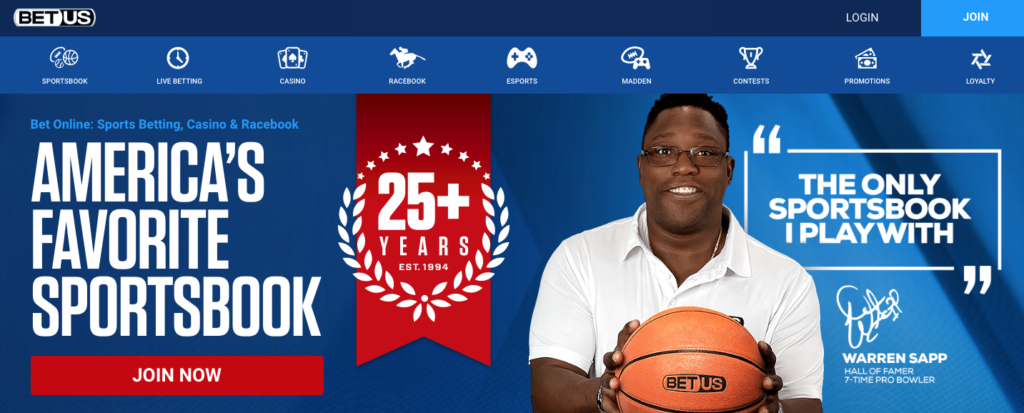 BetUs has always been a favorite among Florida sports bettors because of their extensive horse racing options. Horse racing seems to be particularly big in Florida, with so many racing tracks and action year round, it's no wonder why Florida residence love wagering on horses so much.
On addition to horse racing bets, Florida sports bettors can also use BetUs to wager on their favorite e-sports team or choose from any of the major international sporting leagues from around the world. BetUs gives you odds from every single sporting league from around the globe, 365 days a year.
How Do We Rate Our Sportsbooks?
To make our list of the best online sportsbook options for Florida residence, you need to be exceptional in a number of ways. From the fast and easy payout options to great overall customer support, and a plethora of betting options for your clients, every sportsbook on our list is considered among the best in the categories.
Easy Payouts
It should never be hard to get your winnings out of an online sportsbook. After all, it's your money, there should be no reason to wait for it. Every sportsbook option on our list has exceptionally fast and easy payout options where you can expect your funds to be withdrawn into your banking account within 7 days of initiating it.
Number of Betting Options
Every sports bettor likes having options and odds to choose from. The more odds you have to select from means the better odds that you can tilt in your favor. All of our book recommendations provide hundreds of odds and betting options, ensuring that you have all of the options available to you to become a successful sports bettor.
Great Customer Support
Customer support can be stressful when dealing with foreign companies who you do business with. That's why we've taken some of the stress out of online betting by providing only the absolute most reputable sportsbooks with some of the best online customer support available in the world.
Ready to Get Started?
Alright Florida bettors. You've checked out your online sports betting options and weighed the possible pros and cons of each, now it's time to decide, which sportsbook is best for you? Shop around to compare or just sign up for all of them, but once your settled and ready, come back to Sportsinformationtraders.com for all of your winning information.
Comparing the Top 3 Florida Online Sports Betting Sites
| | | | |
| --- | --- | --- | --- |
| Years in Service? | 27 | 27 | 15 |
| Sign Up Bonus? | 100% up to $250 | 50% up to $1,000 | 100% up to $300 |
| Reload Bonus? | 25% up to $500 | 35% up to $1,000 | 150% up to $7,500 |
| In-Play Betting? | Yes | Yes | Yes |
| Online Casino? | Yes | Yes | Yes |
| Phone Support? | Yes | Yes | Yes |
| Live Chat? | Yes | Yes | Yes |
What Areas of Florida Wager on Sports the Most?

According to the Google Trends for sports betting searches in the state of Florida over the 12 months, most of the state's sports betting is located in West Palm, Tampa Bay, and Ft. Myers.
Based on those same Google Trends, here's a list of the Top 5 metropolitan areas that wager on sports the most in Florida over the last 5 years in Florida:
Miami
Tallahassee
West Palm
Tampa Bay-St. Petersburg
Gainesville
Where to Bet on Sports in Florida
While Florida does have a few casinos and state legislatures have been pushing for statewide sports betting legalization for many years, in-person sports betting is still banned under state law. And while you can't wager in-state yet, there's still no current available sports betting options in the two neighboring states of Georgia or Alabama.
Out of State Options
Florida residence don't have much to choose from in terms of close out of state sports betting options. The two closest neighboring states to the north, Georgia and Alabama are both dry states, and Mississippi to the west is the closest option for in-person sports wagering.
Georgia
No in-state sports betting permitted.
Alabama
No legal in-person sports betting options.
Mississippi
Not a neighboring state, and certainly not a local option, but for those Florida residence looking to place in-person sports wagers at a casino/sportsbook can travel to Gulfport, Mississippi, which has more than a few sports betting options for players. One of the top options is the Harrah's in Gulfport:
Gulfport, MS – Harrah's Gulf Coast
Directions from Miami, FL:
1. Get on I-95 N from S Miami Ave
2. Follow Florida's Turnpike, I-75 N and I-10 W to MS-609 S/Washington Ave in Jackson County. Take exit 50 from I-10 W
3. Follow MS-609 S/Washington Ave and US-90 W to Maple St in Biloxi
Professional Sports Teams in Florida
| | |
| --- | --- |
| • Miami Dolphins – NFL | • Jacksonville Jaguars – NFL |
| • Tampa Bay Bucs – NFL | • Miami Heat – NBA |
| • Orlando Magic – NBA | • Tampa Bay Rays – MLB |
| • Florida Panthers – NHL | • Tampa Bay Lightning – NHL |
| • Miami Marlins – MLB | |
Popular Florida College Teams
| | |
| --- | --- |
| • Florida State Seminoles | • Florida Gators |
| • Miami Hurricanes | • Central Florida Knights |
| • Florida A&M Rattlers | • Florida Atlantic Owls |
Top Florida Professional Team's Average Attendance
| TEAM | STADIUM | AVG ATTD (2019) |
| --- | --- | --- |
| • Miami Dolphins – NFL | Hard Rock Stadium | 63,067 |
| • Jacksonville Jaguars – NFL | TIAA Bank Field | 63,085 |
| • Tampa Bay Bucs – NFL | Raymond James Stadium | 51,898 |
| • Miami Heat – NBA | FTX Arena | 19,640 |
| • Tampa Bay Rays – MLB | Tropicana Field | 14,734 |
| • Florida Panthers – NHL | BB&T Center | 13,261 |
| • Tampa Bay Lightning – NHL | Amalie Arena | 19,092 |
| • Miami Marlins – MLB | LoanDepot Park | 10,016 |
Top Florida College Team's Average Attendance
| TEAM | STADIUM | AVG ATTD (2019) |
| --- | --- | --- |
| • Florida State Seminoles – Football | Bobby Bowden Field at Doak Campbell Stadium | 54,019 |
| • Florida Gators – Football | Ben Hill Griffin Stadium | 84,684 |
| • Miami Hurricanes – Football | Hard Rock Stadium | 52,829 |
| • Florida A&M Rattlers – Football | Bragg Memorial Stadium | 16,537 |
Florida – Frequently Asked Questions
While sports betting is technically legal and there are betting apps available, lawmakers have not acted to create any retail sports betting locations, and there's currently no places to wager on sports in person in the state of Florida.
Yes! You can wager on sports online at any authorized offshore sportsbooks, including the top 5 we listed above for Florida residents.
Yes! Florida is another state that has a state-sanctioned sports betting app available for their residents.