Sports Betting Mississippi – Online Mississippi Sports Betting Options 2021
As of August 1st, 2018, all sports betting within the state of Mississippi is legal. They have a number of casinos with fully operating, legal sportsbooks and horse racking books in them. Even with plenty of local options to choose from, many Mississippi sports bettors still choose to place their daily betting action online, from the comfort of their own homes. Our team took the times to put together a list of the top 5 online sportsbook platforms specifically picked for Mississippi bettors based on a variety of criteria.
1. Bodog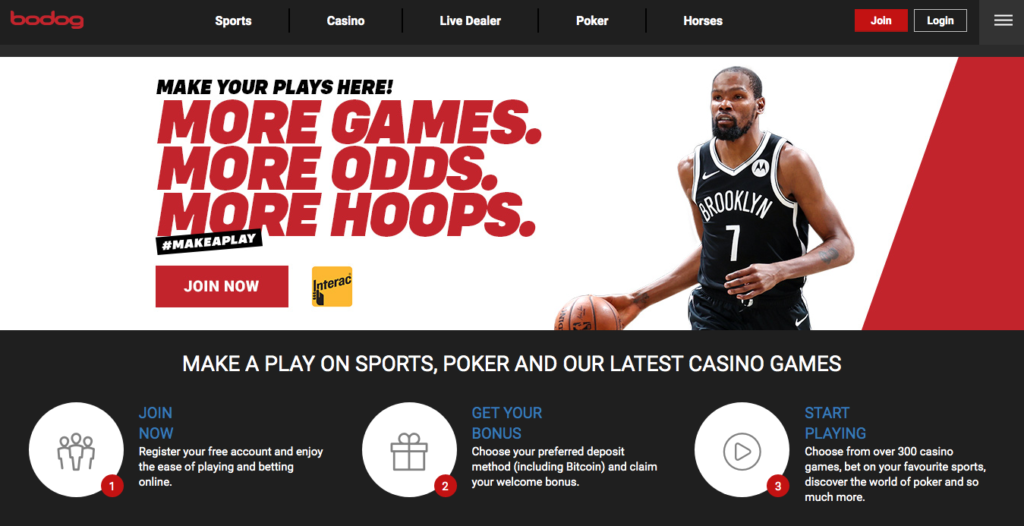 Our top spot for Mississippi bettors started out as one of the biggest online casinos around in the early 2000s. But they quickly outgrew the poker table and has made its name over the last two decades as one of the best online sportsbooks in the business and one of the largest online client-basis, as well.
Betting options isn't something they're short on either as they give their clients access to all of the sports betting markets from every corner of the globe. They also have a great interface for users to mix up their wagers and betting options from parlay picks and teasers.
In addition to their stellar online sportsbook experience they also give their customers access to an online casino with live dealers for games such as poker, Omaha, and Blackjack. Feel free to spend your time in the casino while waiting for your sports pick games to start. Try your hand at live dealer blackjack and stop on 21, collect some more ammo to put into your sports betting account… There's plenty of options to keep Mississippi sports bettors occupied at Bodog.
2. Betonline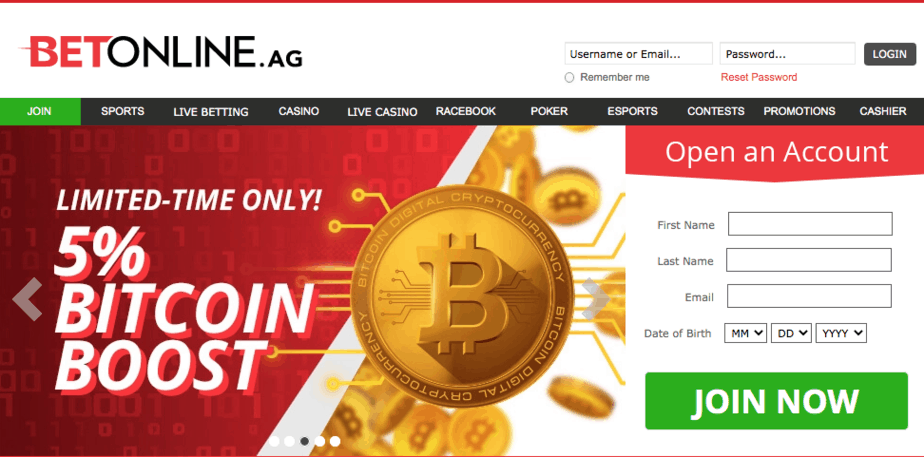 Coming up just short but landing in our second spot on our list for Mississippi bettors is Betonline. Currently they're offering more than a few different types of crypto bonuses for players looking to deposit crypto into their account instead of fiat assets. They also have several crypto reload bonuses as well to help you get the most bang for your bitcoin.
Crypto deposit bonus promos are great, but that's not enough to get you our number 2 spot. Betonline's special features doesn't end there… They also have all of the traditional casino games for their clients, as well as E-sports betting which a great perk for those looking to expand their betting into the digital realm. They also give access to the most International betting markets from around the world, making it an easy top choice for Mississippi residence looking for a new online betting platform.
3. BetWay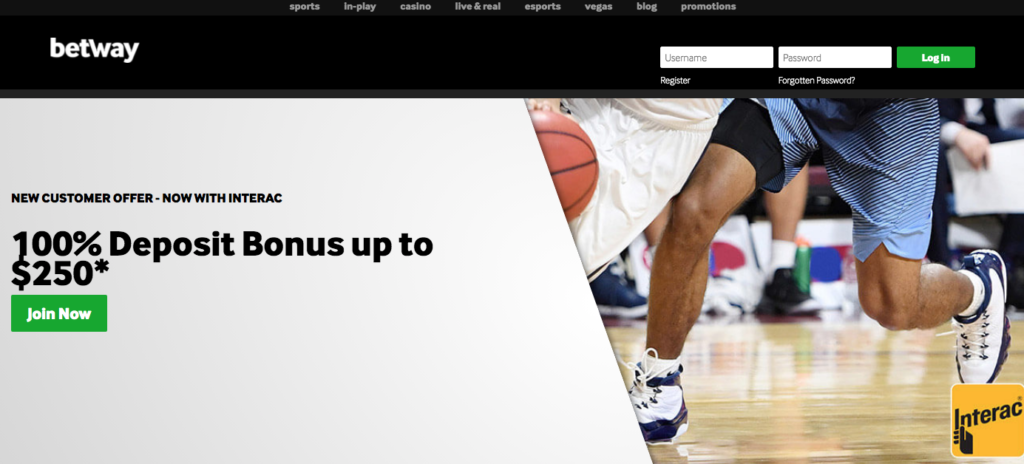 Betway has always been a popular choice among online books in the EU, but now that it's spread to the US over the last 10 years, its presence has quickly spread throughout the states. Part of their allue is they offer a variety of sign up bonuses at any given time for new customers, as well as reload bonuses that can compete with any other service on our list.
Their payouts are also fast and hassle free, and their customer support is 24 hours a day 7 days a week. Their customer satisfaction is virtually 100% and in addition to offering their clients access to all of the major sporting leagues from around the world but they also have betting options for the new E-sports leagues. The fastest growing sport in the world, the only gambling community has been slow to adopt it, but Betway is one of the few on our list that is ahead of the curve and already offers it to their clients.
4. BETNOW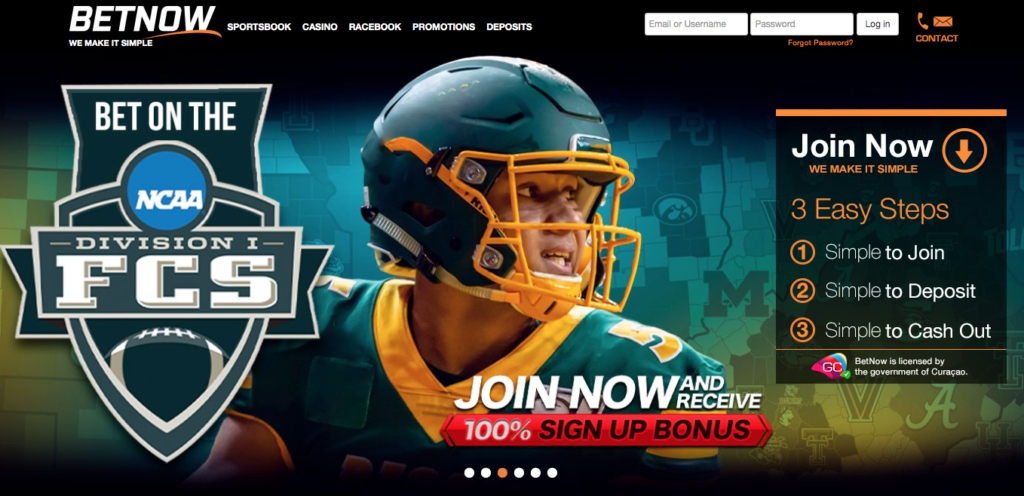 100% match bonus for first time sign ups is a hard deal to beat for any service and is about as good as you can expect to find from any online sportsbook, and the biggest reason why you should checkout BetNow. You instantly start off with twice the betting money that you came to the table with, giving you more ammo to do some serious winning… An offer that Mississippi sports bettors should be racing to take advantage of.
One of the best sign up offers on all of the web, combined with a very clean and easy to use interface experience are a big reason why BetNow lands at our 4th spot on our list. They also have a longstanding history of quality customer service and support options, and offer no hassle in withdrawing your funds from your account.
5. BetUs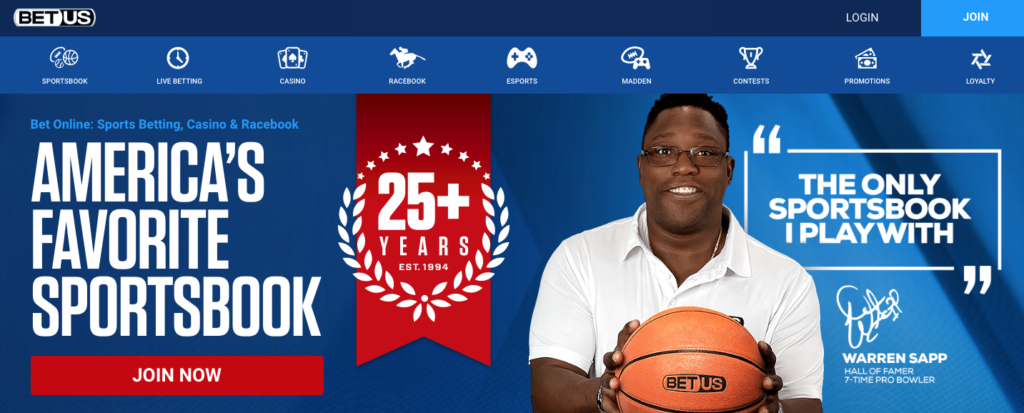 With an office in San Jose, California, BetUs is the most American brand online sportsbook available on the net. It also has offices in Costa Rica and Canada, giving it a semi-global presence which is illustrated by their vast International betting leagues and options they have for their clients. A favorite among many American sports bettors, BetUs has some of the best customer representation in the business and offer clients several different options for getting in touch.
They're also a favorite among Mississippi sports bettors and deserving of our 5th spot on our list due to their exceptional horse racing book. Horse racing is a big drawl in parts of Mississippi, and this is a great place to find races happening from all over the country.
How Do We Rate Our Sportsbooks?
To come up with our list of the top 5 choices for Mississippi sports betting looking for a new online book to use we evaluated a variety of variables that we thought made a great online sportsbook. From overall customer satisfaction and service to betting options and weekly promo specials for new first time sign ups, our list did all the leg work for you to find the best of the best specifically picked for Mississippi residence.
Fast Payouts
You shouldn't have to wait weeks for your earnings. After a big win, you want to collect and celebrate. However, many books place limitations on withdraws and also use long wait times in order to dissuade you from cashing out. Not true for any of the services on our list. Our top 5 choices for Mississippi sports bettors are clean and reputable and offer easy payouts for their clients.
Number of Betting Options
Every bettor loves betting options, after all that's part of how you take advantage of the odds and tilt them in your favor. If your a player tho only plays parlay picks or teasers, or if you prefer to strictly stick to prop bets on players and stats, all of our top 5 choices give you every betting tool you need. They also give you full access to every major sports league from every corner of the world.
Great Customer Support
Our team highly values quality customer service, communication, and overall service options that online books give their clients. When you're sending your money to offshore sportsbooks to gamble, it can sometimes be stressful when sending large amounts and so it's imperative to use a book that offers english speaking, dependable 24 hour support service for customers.
Ready to Get Started?
Alright now that you've had time to read over our list of top choices and maybe took a peak at some of the sites, it's time to get started. Choose one of the sportsbooks that you think best fits your style of play, or one that has the best current promo sign up offer. Once you've deposited your funds into your account, you've gotten a feel for the interface and collected your sign up bonus, now it's time to start cashing in on spots. Join our team here at Sports Information Traders to get daily winning picks against the spread from every major International sports league.
Comparing the Top 3 Mississippi Online Sports Betting Sites
| | | | |
| --- | --- | --- | --- |
| Years in Service? | 27 | 27 | 15 |
| Sign Up Bonus? | 100% up to $250 | 50% up to $1,000 | 100% up to $300 |
| Reload Bonus? | 25% up to $500 | 35% up to $1,000 | 150% up to $7,500 |
| In-Play Betting? | Yes | Yes | Yes |
| Online Casino? | Yes | Yes | Yes |
| Phone Support? | Yes | Yes | Yes |
| Live Chat? | Yes | Yes | Yes |
What Areas of Mississippi Wager on Sports the Most?

According to the Google Trends for sports betting searches in the state of Mississippi, the majority of the state's sports betting is from Biloxi-Gulfport. Meridian is in second, with Hattiesburg-Laurel in third, and Jackson in fourth.
Based on the Google Trends, here's a list of the Top 5 areas in Mississippi with the most sports betting interest over the last 5 years:
Biloxi-Gulfport
Meridian
Hattiesburg-Laurel
Jackson
Greenwood-Greenville
Where to Bet on Sports in Mississippi
Mississippi is one of the best states for an avid sports bettor to live, as they have plenty of legal and retail sports betting locations for their residence to choose from. While much of the state's betting action is focused on its southern border in cities like Gulfport, there's still a few other options up north. Here's a list of some of the popular sportsbooks in Mississippi:
| | |
| --- | --- |
| • Island View Casino Resort | • Treasure Bay Casino Hotel |
| • Silver Slipper Casino Hotel | • Harrah's Gulf Coast |
| • Riverwalk Casino Hotel | • Isle of Capri Casino |
Out of State Options
Mississippi residents have a plethora of local and legal sportsbooks to choose from, but for those of you still looking to take a road trip to place your sports wagers against the spread, here's a look at some of the adjacent state laws in terms of sports betting…
Tennessee
While there is a state-licensed sports betting app for residents to use, there's currently no in-person sports betting locations for bettors.
Alabama
No legal in-person sports betting options.
Louisiana
To the west, Louisiana also has a number of brick and mortar sports betting locations for residents to take advantage of. While there's several spread throughout the state of Louisiana, by far the closest to Mississippi is likely Covington Fair Grounds OTB located in the eastern town of Covington, MS.
Covington, LA – Covington Fair Grounds OTB
Directions from Jackson, MS:
1. Get on I-55 S from E Pearl St, University Blvd and Terry Rd
2. Continue on I-55 S to St. Tammany Parish. Take exit 63 from I-12 E
3. Follow US-190 W/U.S. Hwy 190 W to Hollycrest Blvd
Arkansas
Arkansas has a few decent sportsbook options for in-person wagering for those who don't mind driving a few hours. The closest casino location to Mississippi is like Southland Casino Racing located in West Memphis, Arkansas:
West Memphis, AR – Southland Casino Racing
Directions from Jackson, MS:
1. Get on I-55 N from E Pascagoula St
2. Follow I-55 N to Interstate 40 Frontage Rd E in West Memphis. Take exit 5 from I-55 N
3. Continue on Interstate 40 Frontage Rd E to your destination
Professional Sports Teams in Mississippi
While Mississippi has some college teams that drawl larger crowds than professional teams. For example the Ole Miss Rebels in SEC football are always one of the biggest drawls in college football. However, the state still has no professional sports teams.
Popular Mississippi College Teams
| | |
| --- | --- |
| • Ole Miss Rebels | • Mississippi State Bulldogs |
Top Mississippi College Team's Average Attendance
| TEAM | STADIUM | AVG ATTD (2019) |
| --- | --- | --- |
| • Ole Miss Rebels – Football | Vaught Hemingway Stadium | 48,233 |
| • Mississippi State Bulldogs – Football | Davis Wade Stadium | 56,182 |
Mississippi – Frequently Asked Questions
Yes. Retail sportsbooks are legal in the state and currently operating. Since August 2018, Mississippi residents have been able to legally wager on sports at casinos and sportsbooks.
By far the city with the most casinos and sportsbooks is on the south coast of Mississippi, in the city of Gulfport. There's more than plenty of casino and gambling options for everyone.
While Mississippi has never had a professional sports team, their Ole Miss Rebels drawl crowds larger than NFL stadiums and they compete for the SEC title every year.