Posted on October 26, 2016, by Travis Pulver
The ratings have been down for the NFL this season, and while the league wants to claim it has nothing to do with the quality of the product on the field, we—the fans—know differently. Yes, some folks are tuning out because of all the protests. However, if the product was better, they wouldn't find it so easy to turn off the game.
As much as fans love their football, they love good football even more. Yes, we will watch a bad game from time to time, but when the number of bad ones starts to outnumber the good—well, watching the kids' favorite episode of Mickey Mouse for the 1008th time becomes more appealing.
This Thursday's match-up could very well be one of those games.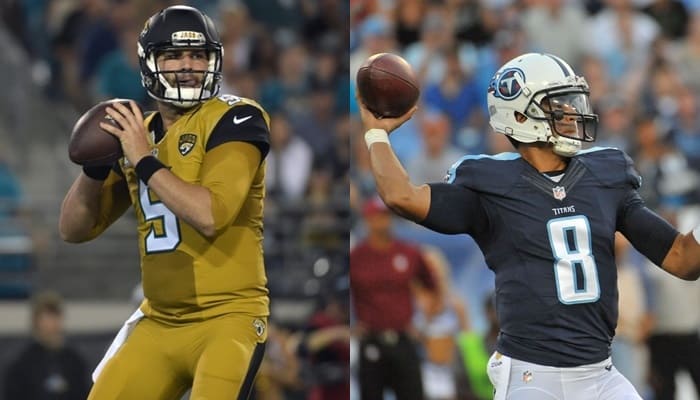 Prior to the start of the 2016 season, a game between the Tennessee Titans and Jacksonville Jaguars had the potential for greatness. Tennessee has one of the better young quarterbacks in the NFL in Marcus Mariota. Jacksonville's Blake Bortles appeared to turn a page last season. Both just needed running games to take off some of the pressure off the passing game—and both believed they found one.
Tennessee acquired DeMarco Murray, and the Jaguars hoped they would have one between T.J. Yeldon and Chris Ivory. To cover their other shortcomings, the Jaguars went out and spent over $220 million on ten veterans in free agency.
But it hasn't worked. The Jaguars offense has taken a few steps back this season causing many to wonder if Blake Bortles has what it takes to be a starter in the NFL. Tennessee has had some moments where it looked like they were about to get it together, but then they follow those moments up with two bad ones.
Despite their early season struggles, both teams are actually in a pretty decent position within their division. The Houston Texans are currently in first with a 4-3 record after Monday night's loss to the Denver Broncos. With how Brock Osweiler has played this season, it is hard to see them making 8-8—which means the division is still up for grabs.
Jacksonville's defense ranks among the lowest in the NFL, but their pass defense is actually ranked pretty high (6th; 215.3 yards a game). Tennessee's passing game is not that strong (27th; 217.7 yards a game) so it is unlikely they will try to feature the pass. Why would you when you have the third-best running game in the NFL (143.4 yards), and you are playing a team that allows over 100 yards a game (15th; 109.8 yards/game)?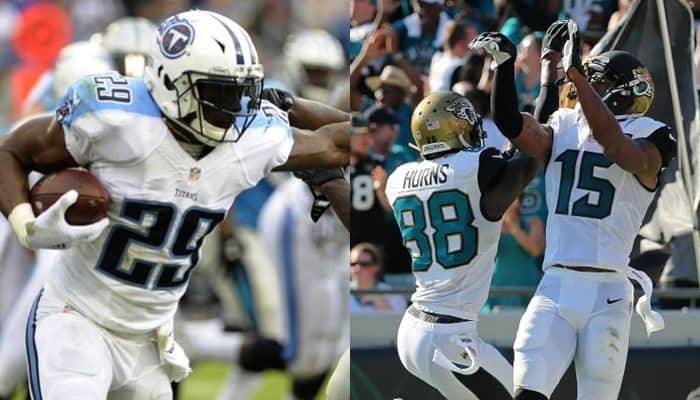 For the Jaguars to have a chance, they will need to shut down DeMarco Murray and get the Titans offense off the field. Not so much because they are worried about the Titans scoring, but because they need to give Blake Bortles every opportunity they can to get on track with his receivers.
It would help if the Jaguars could run the ball, but their leading rusher has failed to gain 50 yards in every game but one. Tennessee's run defense is pretty tough (6th; 87.4 yards a game) so it is unlikely they will try too hard to establish a running attack.
Their best bet would be to focus on the passing game. The Titans give up around 250 yards a game so there is an excellent chance they could see some success throwing the ball.
Should both offenses get moving, there is a chance this game could become pretty entertaining. If they don't, there is an even better chance the ratings plummet as soon as the Cal-USC game starts.
Cal quarterback Davis Webb ranks third in the nation in passing with 368.7 yards a game. USC is averaging 440 yards of offense a game. The Golden Bears are scoring 43 points a game but allow 41. So if football fans want fireworks, they can find them on ESPN once the Cal-USC game starts.